The 10 Most Popular Tires - April 2023
When it comes to tires, there are countless options available on the market, making it a challenge for consumers to choose the best one for their needs. In April 2023, tire-reviews.com revealed the top 10 most-viewed tires on their website, showcasing a range of products that cater to various driving preferences. This article will provide an overview of these top 10 tires, discussing their key features, performance characteristics, and what sets them apart from the competition.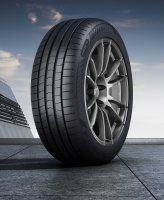 The Goodyear Eagle F1 Asymmetric 6 is a premium ultra-high-performance tire designed for sports cars, coupes, and sedans. It offers exceptional handling and grip in both wet and dry conditions, thanks to its innovative asymmetric tread design and advanced rubber compound. Additionally, the tire's ActiveBraking technology provides shorter braking distances, making it an excellent choice for drivers seeking safety and performance.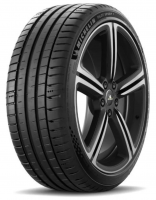 The Michelin Pilot Sport 5 is an ultra-high-performance tire that delivers precise handling, exceptional grip, and long-lasting tread life. Its Dynamic Response Technology ensures excellent steering response and control, while the Variable Contact Patch 3.0 optimizes contact pressure distribution for improved performance and durability.
Designed for sporty cars and performance-oriented vehicles, the Continental SportContact 7 offers excellent grip, stability, and responsiveness. Its advanced Black Chili compound adapts to road conditions for optimal traction, while the asymmetric tread design ensures enhanced wet and dry handling. The tire's innovative Aralon350™ technology also contributes to its high-speed stability.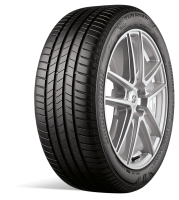 The Bridgestone Turanza T005 is a touring tire that focuses on providing a comfortable and quiet ride. Its NanoPro-Tech compound and optimized tread design contribute to improved wet performance, reduced rolling resistance, and enhanced fuel efficiency. This tire is a popular choice for drivers who prioritize comfort and long tread life.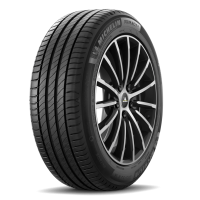 Another offering from Michelin, the Primacy 4 is a premium touring tire designed to deliver a quiet and comfortable ride while maintaining excellent wet and dry performance. Its innovative EverGrip technology ensures lasting safety, while the MaxTouch Construction optimizes the tire's contact with the road for even wear and long-lasting performance.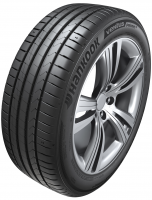 The Hankook Ventus Prime 4 is a high-performance tire that blends a comfortable ride with exceptional handling capabilities. Its unique Hybrid Silica compound and advanced tread design provide excellent wet and dry grip, while the tire's wide water channels efficiently disperse water for improved aquaplaning resistance.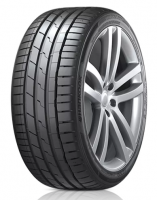 A sibling to the Ventus Prime 4, the Hankook Ventus S1 evo 3 is a premium ultra-high-performance tire that offers outstanding grip, handling, and stability. Its advanced rubber compound and innovative tread design ensure excellent performance in wet and dry conditions, while the interlocking groove technology provides enhanced wet handling.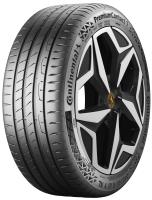 The Continental PremiumContact 7 is a versatile premium touring summer tire designed for passenger cars, offering a comfortable ride and reliable performance in various conditions. Its Crystal Silica compound enhances grip, while the tire's Multi-Rib Tread Design provides improved steering precision and shorter braking distances.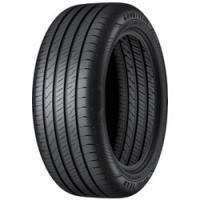 For drivers focused on fuel efficiency and environmental friendliness, the Goodyear EfficientGrip Performance 2 is an ideal choice. This tire boasts low rolling resistance, reduced fuel consumption, and extended tread life. Its Wet Braking Technology also ensures excellent performance in wet conditions, making it a great all-round tire for various driving needs.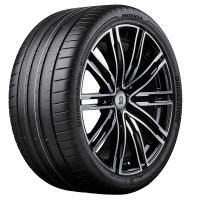 The Bridgestone Potenza Sport is an ultra-high-performance tire developed for sports cars, coupes, and performance sedans. Its advanced rubber compound and innovative tread design deliver exceptional grip and precise handling in both wet and dry conditions. The tire's Reactive Force Control technology further enhances cornering stability, providing drivers with a confident and exhilarating driving experience.
Conclusion
The top 10 tires viewed on tire-reviews.com in April 2023 showcase a diverse range of options for drivers with different preferences and requirements. From ultra-high-performance tires like the Goodyear Eagle F1 Asymmetric 6 and Michelin Pilot Sport 5, to comfort-oriented touring tires like the Bridgestone Turanza T005 and Michelin Primacy 4, there is a tire suited for everyone's needs. By understanding the unique features and performance characteristics of each tire, drivers can make informed decisions and choose the best tire for their vehicle and driving style.