2015 AutoBild All Season Tire Test
The 2015 Auto Bild all season tire test is here, and it's the first test to include the new Michelin CrossClimate and Goodyear Vector 4Seasons Gen-2.
This year Auto Bild put ten all season tires, plus a summer and winter reference tire, through the usual series of dry, wet, snow, NVH and rolling resistance tests. The snow and ice tests were were done in the arctic circle at below freezing conditions, while the dry and wet testing were done at a rather toasty 25c.
The New Tires
Michelins entry into this market segment was a surprise, and the new CrossClimate tire doesn't like to be called an "all season" tire, but a summer tire with winter capabilities. This has left us wondering whether it's the perfect tire for the UK climate, as traditional all season tires overly focus on snow and ice performance, instead of the wet grip we need for the UK winters.
Goodyear have ruled the all season market with the Vector 4Season, which has always had an extremely strong snow performance. While the original Vector 4Season was usually near best in category in the wet, it never really got close enough to the summer reference tire to be classed as a true all season tire, until now. With the gen-2 Vector 4Season tire, Goodyear seem to have followed the same path as Michelin, and traded a little snow performance for wet grip.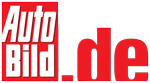 So which of the two tires is best for the UK? That depends on your preference. The Michelin and the Goodyear trade blows in the wet and dry, with the Goodyear narrowly beating the Michelin in the wet, and the Michelin being slightly stronger in the dry. The dog fight continues with the rest of the tests - the Michelin is slightly quieter, the Goodyear has slightly better rolling resistance, the Michelin does more miles, but then the Goodyear is slightly cheaper so the price per mile is almost identical. In the end, the snow performance of the Goodyear wins it for Auto Bild overall, but either tire would be a fine choice for the UK. The magazine negates to touch on the subjective differences of the tires, something we're looking into in the next few weeks.
Other tires
The Auto Express test winning Nokian WeatherProof could only manage fifth place, struggling with dry handling and finishing last in the dry lap, and the Pirelli Cinturato All Season which only managed fifth in Auto Express, finished third with a very balanced wet and dry performance.
The other new tire in the test, the Hankook Kinergy 4S offered the best value (mileage divided by price) but was slightly weaker than the best in the wet.
The Results
Below are the full results. As usual, feel free to leave a comment at the bottom of the page with your questions and thoughts
Total: 66
Dry: 6
Wet: 8
Snow: 6
Comfort: 6
Rolling Resistance: 9
Noise: 7
Wear: 8
Cost: 8
Overall: 8

Model-rounder with best wet handling qualities, high aquaplaning resistance and shortest wet braking, low rolling resistance, high mileage

None listed


Read Reviews Buy from £59.00

Total: 66
Dry: 9
Wet: 7
Snow: 4
Comfort: 6
Rolling Resistance: 7
Noise: 8
Wear: 9
Cost: 8
Overall: 8

Dry specialist with high efficiency, dynamic dry handling, precise steering response, shortest dry braking

Average snow performance


Read Reviews

Total: 54
Dry: 6
Wet: 6
Snow: 4
Comfort: 7
Rolling Resistance: 9
Noise: 5
Wear: 6
Cost: 5
Overall: 6

Convincing all weather tires, stable handling and good braking on wet and dry roads, fuel-saving rolling resistance

Average snow performance


Read Reviews Buy from £70.30

Total: 57
Dry: 7
Wet: 5
Snow: 6
Comfort: 7
Rolling Resistance: 7
Noise: 5
Wear: 6
Cost: 7
Overall: 7

Balanced handling and good braking in all weather conditions, pleasant steering feel, low rolling resistance.

Moderate resistance to aquaplaning


Read Reviews

Total: 58
Dry: 6
Wet: 5
Snow: 6
Comfort: 7
Rolling Resistance: 5
Noise: 6
Wear: 7
Cost: 9
Overall: 7

Good winter performance, dynamic dry handling, pleasant ride comfort, good price-performance ratio

Average wet grip


Read Reviews

Total: 50
Dry: 5
Wet: 6
Snow: 7
Comfort: 5
Rolling Resistance: 7
Noise: 9
Wear: 3
Cost: 4
Overall: 4

Excellent snow characteristics, good aquaplaning qualities, quiet

Slight understeer on dry track, average mileage


Read Reviews Buy from £55.89

Total: 42
Dry: 4
Wet: 7
Snow: 7
Comfort: 5
Rolling Resistance: 4
Noise: 5
Wear: 2
Cost: 5
Overall: 3

Winter specialist with best snow characteristics and safe driving performance in the wet

Poor wear, sluggish steering response, high rolling resistance


Read Reviews

Total: 39
Dry: 5
Wet: 5
Snow: 4
Comfort: 5
Rolling Resistance: 6
Noise: 5
Wear: 2
Cost: 4
Overall: 3

Good aquaplaning characteristics, low rolling resistance

Average winter performance, slow steering response, high wear


Read Reviews

Total: 46
Dry: 4
Wet: 4
Snow: 5
Comfort: 5
Rolling Resistance: 5
Noise: 6
Wear: 4
Cost: 8
Overall: 5

Ok in the snow and wet, quiet, cheap

Understeering handling in all weather conditions, poor wear


Read Reviews

Total: 36
Dry: 4
Wet: 1
Snow: 8
Comfort: 6
Rolling Resistance: 6
Noise: 8
Wear: 1
Cost: 1
Overall: 1

Good in the snow

Critical handling on wet roads, aquaplaning dramatically, long wet braking distances, poor wear


Read Reviews