The Goodyear UltraGrip 9 Plus is a Premium Touring Winter tire designed to be fitted to Passenger Cars.
This tire replaced the Goodyear UltraGrip 9.
Tire Reviews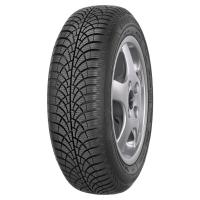 2021 Tire Tests

2020 Tire Tests
Sorry, we don't currently have any label data for the Goodyear UltraGrip 9 Plus
Sorry, we don't currently have any questions and answers for the Goodyear UltraGrip 9 Plus. Why not submit a question to our tire experts using the form below!
Ask a question
We will never publish or share your email address
Top 3 Goodyear UltraGrip 9 Plus Reviews
They have been on the car this winter, around 8000km. It's a warm winter, so they have been on the snow only two short times. Everything went well, but I can't tell much really. In dry and wet, temps mostly between 5-15c, they behave perfectly. I can barely tell that they are winter tires. And there are no wear problems. A bit cheaper than Conti TS860, but they feel equally safe, GY might even be a bit more comfortable.
Given
94%
while driving a
SEAT Arona
(205/60 R16) on
mostly country roads
for 9,000
average
miles
Bought a set of these and 16 inch wheels for my Seat Arona, very comfortable and amazing grip, especially in muddy field run off, cold rain, sleet, snow, and frosty roads. Only had 2 days of snow and I could happily drive up and down hills past many cars which were stranded (including 4x4 on summer tires). Could drive along winding snow covered B roads at 40-50mph which shows how well they grip. The wet grip when temperatures 0-10c is amazing, feels as sure footed as driving in the dry. So even living in south of England, I am converted to seasonal swapping to winter tires having discovered you just feel safe.
Given
88%
while driving a
Audi A2
(175/60 R15 H) on
mostly motorways
for 1,000
average
miles
I took a chance given the lack of reviews or tests at the time and have had these on my Audi A2 since November: Too early to rate the wear yet as I've only done 1000 miles or so, but these are great at dealing with all conditions you're likely to find in rural southern England. Dry and wet braking are very good and they are quiet except on concrete road surfaces, but then what type is? We had a lot of ice on the roads here recently and I live in a hilly area - these dealt with it fine as long as you drove sensibly. I've not had a chance to try them in snow but the reviews suggested they will be good. Based on my impressions so far, I would buy them again. I'll update once I've used them for a couple of full winters (so spring next year).
Have you driven on the Goodyear UltraGrip 9 Plus tire?
Have YOU got experience with the Goodyear UltraGrip 9 Plus? Help millions of other tire buyers
Latest Goodyear UltraGrip 9 Plus Reviews
Given
89%
while driving a
Skoda
(205/55 R16) on
a combination of roads
for 2,000 miles
Cheaper then Conti and I belive quite the same quality. No problems at all but I drive rather carefully.