The Bridgestone Blizzak WS90 is a Premium Touring Winter tire designed to be fitted to Passenger Cars.
This tire replaced the Bridgestone Blizzak WS80.
Tire Reviews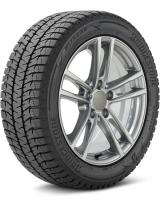 Sorry, we don't currently have any label data for the Bridgestone Blizzak WS90
Sorry, we don't currently have any questions and answers for the Bridgestone Blizzak WS90. Why not submit a question to our tire experts using the form below!
Ask a question
We will never publish or share your email address
Have you driven on the Bridgestone Blizzak WS90 tire?
Have YOU got experience with the Bridgestone Blizzak WS90? Help millions of other tire buyers
Latest Bridgestone Blizzak WS90 Reviews
They do not feel as good as my previous set of WS80s. They are louder than the WS80s were and a but harder or rougher feel in dry condition. In cold rain and in ice and snow, they are exactly what is needed. Just disappointed in dry conditions compared to the WS80's I used previously.
These tires have been held up really well. I have just over 30,000 miles on them with maybe 15-20% life left. I have used these tires year round due to my seasonal lifestyle. Alaska for the summer and western ski areas during the winter. They have great grip in all directions in snow and ice and when they do break free it's very smooth and controlled. They held up well in warmer conditions holding a surprising amount of grip when the temps got above 50 degrees Fahrenheit. I can't speak to noise since I have a roof box and basket that create plenty of racket.