2015 Auto Bild Top 18 Winter Tire Test
Based on a combined snow and wet braking performance, this year Auto Bild have taken the best eightteen 185/60 R15 winter tires through from their
2015 Winter Tire Shootout
, and one all season tire, the Pirelli Cinturato All Season.
From the fifty tires tested, there were some surprise drop outs. The Vredestein Snowtrac 5, Yokohama W.Drive, Toyo Snowprox S943 and Avon Ice Touring were a few of the 32 tires which failed to make the grade. Equally, tires like the Semperit Speed Grip 2, Barum Polaris 3, Gislavel Euro Frost 5 and Viking Snow Tech II were are few surprise inclusions, it will be interesting to find out if they can live up to the established competition in the full winter tire test.
Snow
Unsurprisingly the usual candidates dominated the snow tests, with Continental, Michelin, Goodyear and Dunlop all scoring consistently well. The Pirelli all season struggled, finishing last in all four snow events, but still far enough ahead of the summer to make it usable in t he event of snow. The summer tire couldn't even complete a lap of the snow handling track!
Wet
In the wet the Dunlop and Goodyear really shone, beating the summer tire in both handling and braking. The Continental was extremely close in third, and the Pirelli all season finished fourth in handling, but having a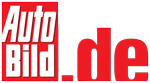 mid pack performance in wet braking.
As usual, cheap tires and wet grip were difficult to blend, with the cheaper tires such as Firestone, Fulda and Kelber all struggling in the wet categories when compared to the benchmark.
Dry
It came as no surprise to see the summer tire winning both the dry braking and dry handling tests, but was a surprise the Nokian and Apollo winter tires beat the Pirelli all season under dry braking. The Hankook winter tire, which could only manage a mid pack dry braking score beat the all season and finished second to the summer tire in dry handling, showing a strange imbalance between braking and handling performance.
Other
The Michelin kept its crown as the hardest wearing tire on the test, delivering a projected 45,000 kms compared to the Continentals 34,200 kms, but the crown of "best value tire on test" went to the Hankook, having the second beat wear on test and being significantly cheaper than the Michelin. The Dunlop proved to be the quietest of the top tires, but the combined cabin noise results were very close across all the tires.
Overall
Overall the Continental WinterContact TS850 takes another first place, thanks to a complete performance, only let down by slightly higher wear than some of the competition. Pirelli take second place with their Winter SnowControl Serie 3, not dominating any particular category but having another impressive all round performance, and Continental owned Barum take a surprise third place with the Polaris 3.
Results
View Results as a single table and adjust the score weighting
Total: 50
Dry: 5
Wet: 7
Snow: 9
Comfort: 7
Rolling Resistance: 6
Noise: 7
Wear: 5
Cost: 4

The test winner impresses with best road performance in all weather conditions. Precise steering response and a dynamic handling in the wet and on snow covered roads. Good safety reserves with aquaplaning, and good ride comfort

Only average wear, high price.


Read Reviews Buy from £93.39

Total: 46
Dry: 6
Wet: 6
Snow: 8
Comfort: 7
Rolling Resistance: 6
Noise: 6
Wear: 3
Cost: 4

Premium winter profile with balanced performance potential. Sporty handling and stable cornering on snow and wet roads. Good snow braking. Precise steering with good feedback, good comfort.

Only average wear and average fuel consumption.


Read Reviews Buy from £104.93

Total: 44
Dry: 5
Wet: 5
Snow: 7
Comfort: 5
Rolling Resistance: 5
Noise: 6
Wear: 4
Cost: 7

Cheap alternative to the premium manufacturers. Good winter performance with consistently safe driving characteristics, excellent traction and short braking distances on snow-covered slopes. Balanced driving characteristics on dry roads, good price-performance ratio.

Only average wear, slightly high rolling resistance.


Read Reviews

Total: 52
Dry: 5
Wet: 9
Snow: 8
Comfort: 7
Rolling Resistance: 7
Noise: 9
Wear: 3
Cost: 4

Premium winter tire with excellent performance on snowy and wet roads. Excellent handling qualities and shortest braking distances on snow and wet roads. Pleasant feedback derLenkung, quieter roll, good comfort.

Average wear, average cornering on dry roads.


Read Reviews Buy from £65.79

Total: 53
Dry: 4
Wet: 6
Snow: 9
Comfort: 6
Rolling Resistance: 5
Noise: 6
Wear: 10
Cost: 7

Winter specialist with excellent snow quality and impressive mileage. Direct handling and precise steering with good feedback. Good resistance to aquaplaning, stable handling on wet track, good value for money.

Slightly prolonged dry braking distances, high cost.


Read Reviews Buy from £72.69

Total: 53
Dry: 5
Wet: 9
Snow: 7
Comfort: 7
Rolling Resistance: 6
Noise: 7
Wear: 6
Cost: 6

Premium tires with best handling characteristics on wet roads, highest safety reserves with aquaplaning, precise steering response and dynamic handling qualities on wet and snow-covered roads, pleasantly quiet ride comfort, good economy.

Only average level of grip on a dry track.


Read Reviews Buy from £75.18

Total: 54
Dry: 6
Wet: 5
Snow: 7
Comfort: 6
Rolling Resistance: 7
Noise: 4
Wear: 10
Cost: 9

The value master among the winter tires with excellent handling qualities on a dry track and optimum economy. Stable cornering and good braking on snow-covered slopes. Very good mileage, moderate price, fuel-saving rolling resistance.

Moderate cornering and longer stopping distances on a wet track.


Read Reviews Buy from £50.99

Total: 54
Dry: 5
Wet: 6
Snow: 8
Comfort: 7
Rolling Resistance: 6
Noise: 7
Wear: 7
Cost: 8

Winter tires with good handling characteristics on snowy and wet roads, short braking distances and high traction on packed snow, precise steering response on wet track, very good value for money.

Only average aquaplaning characteristics, dry braking


Read Reviews

Total: 50
Dry: 5
Wet: 5
Snow: 7
Comfort: 4
Rolling Resistance: 6
Noise: 7
Wear: 9
Cost: 7

Good traction values ​​and short braking distances on snow, balanced handling with pleasant steering feel in the wet, good safety reserves in aquaplaning, high mileage and good value for money.

Moderate cornering on snow, prolonged wet braking distances.


Read Reviews

Total: 50
Dry: 6
Wet: 5
Snow: 7
Comfort: 4
Rolling Resistance: 7
Noise: 6
Wear: 7
Cost: 8

Finnish all-rounder with a balanced performance. Convincing winter qualities, safe handling and short braking distances on hard-packed snow. Good safety reserves with aquaplaning, good wear.

Moderate cornering and extended braking distances on wet roads, only average ride comfort.


Read Reviews

Total: 49
Dry: 7
Wet: 5
Snow: 8
Comfort: 6
Rolling Resistance: 4
Noise: 9
Wear: 3
Cost: 7

Excellent performance and high steering precision in wintry conditions, harmonious wet and dry handling, good braking on dry roads, cheap price.

Moderate aquaplaning properties, average mileage, slightly high rolling resistance.


Read Reviews

Total: 43
Dry: 5
Wet: 5
Snow: 7
Comfort: 5
Rolling Resistance: 4
Noise: 4
Wear: 5
Cost: 8

As a third brand of Continental Group Viking benefits from the development work of the parent company. Good traction and braking on snow covered roads, safe handling on dry roads, cheap price.

Braking performance and cornering on wet roads only satisfactory, slightly high rolling resistance.


Read Reviews

Total: 50
Dry: 5
Wet: 5
Snow: 6
Comfort: 6
Rolling Resistance: 5
Noise: 9
Wear: 6
Cost: 8

Winter tires with balanced handling characteristics on snowy and wet roads, pleasant ride comfort, quiet passing noise, low price.

Moderate safety reserves in aquaplaning, low mileage, high rolling resistance.


Read Reviews

Total: 50
Dry: 5
Wet: 5
Snow: 6
Comfort: 6
Rolling Resistance: 5
Noise: 9
Wear: 6
Cost: 8

Affordable winter tire with good aquaplaning characteristics, balanced driving characteristics on dry roads, pleasant ride comfort, low noise, good price-performance ratio.

Wet and snow grip, long wet braking distances.


Read Reviews

Total: 45
Dry: 4
Wet: 5
Snow: 8
Comfort: 6
Rolling Resistance: 7
Noise: 6
Wear: 3
Cost: 6

Winter specialist with balanced safe driving performance on ice and snow, good safety reserves in aquaplaning, stable cornering in the wet, low rolling resistance.

Braking, steering response and balance on a dry track, prolonged wet and dry braking distances, poor wear.


Read Reviews

Total: 48
Dry: 3
Wet: 3
Snow: 7
Comfort: 5
Rolling Resistance: 8
Noise: 6
Wear: 7
Cost: 9

Balanced safe driving on snow-covered slopes, short snow braking distances, fuel-saving rolling resistance, good value for money.

Poor braking and understeering driving behavior on a wet track, long wet and dry braking distances.


Read Reviews

Total: 47
Dry: 5
Wet: 4
Snow: 7
Comfort: 5
Rolling Resistance: 8
Noise: 7
Wear: 5
Cost: 6

Superb braking result and good traction values ​​on hard-packed snow, safe aquaplaning properties, quiet, low rolling resistance.

Only average handling, braking and steering response on snowy and wet roads, extended wet and dry braking distances.


Read Reviews Buy from £55.49

Total: 46
Dry: 5
Wet: 5
Snow: 6
Comfort: 4
Rolling Resistance: 5
Noise: 6
Wear: 6
Cost: 9

Cheap winter tire with good snow capability. Short braking distances and balanced driving characteristics on snow and ice, good price-performance ratio.

Limited cornering and poor balance in the wet, poor grip and dry braking, poor dry steering response, average comfort.


Read Reviews