Pirelli P Zero E - Launch Report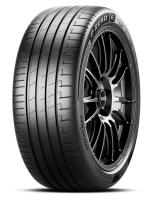 Pirelli has introduced the P Zero E, a new ultra-high-performance (UHP) tire designed primarily for battery electric vehicles (BEVs), and with the new tire comes some impressive new firsts for the tire industry!
The tire stands out for its use of over 55% sustainable materials, a triple A European tire label rating, and a suite of technologies aimed at bettering the performance of electric vehicles include the ability for the tire to run flat on all sizes, a unique selling point compared to its competitors.
Sustainable Materials
The P Zero E is the first UHP tire to comprise at least 55% natural and recycled materials across its entire range! Achieving this without compromising performance posed a significant engineering challenge, with the result being a 24% reduction in CO2 emissions compared to its predecessors. Even with this impressive environmentally friendly construction, the tire has managed to achieve a AAA (rolling resistance, wet braking, and noise) rating across all sizes on the European tire label.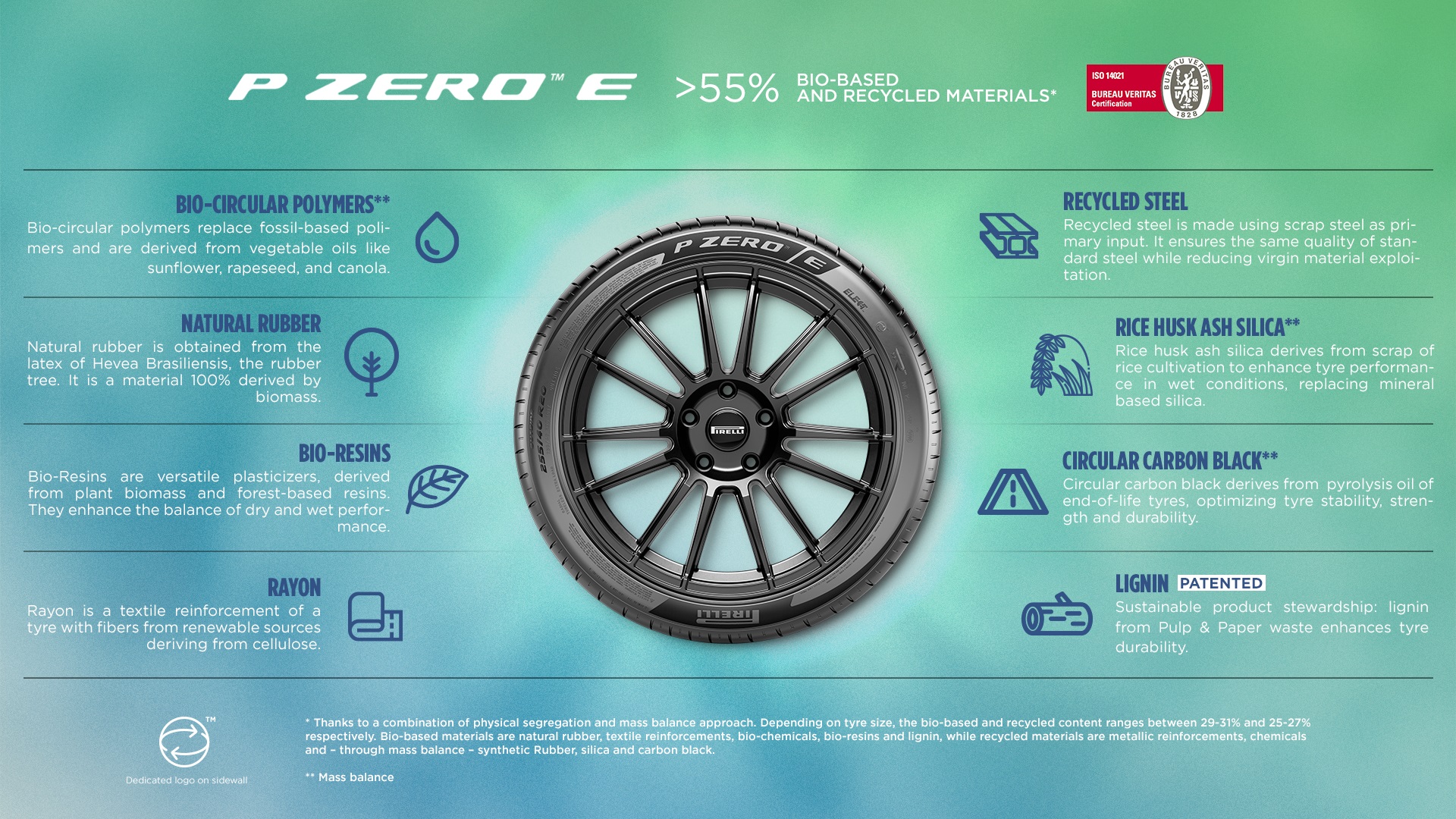 Specialised Technologies
There are a few things to know about the new P Zero E.
Elect Marking
The 'Elect' marking on the sidewall indicates that this tire is tailored for electric vehicles, which are generally heavier and have high torque levels. The marking signals low rolling resistance and noise reduction features.
RunForward
One of the most impressive features of the new P Zero E is a technology dubbed RunForward, which allows the tire to operate at speeds up to 80kph for 40km after a puncture, eliminating the need for an immediate tire change. This is especially useful for electric vehicles, which often do not include a spare wheel due to battery placement. Pirelli developed a new run flat technology with an asymmetric reinforcement in the sidewall to minimise the usual drawbacks of run flat tires, increase noise, increased energy use and less comfort.
Performance when Worn
The new P Zero E has been optimised to perform well at worn state to ensure optimal braking and safety throughout the life of the tire.
First Drive
Pirelli invited Tire Reviews to Spain to experience the new tire on the road and track. While the driving experience was limited with no competitor tires, the early signs seems extremely positive. The tire felt quite, comfortable yet responsive, it was driven hard on track on heavy EVs without showing signs of excessive wear, and we were able to experience its RunForward technology first hand, which easily with stood over 20km of widy road driving with a front tire flat on a 2425 kg / 5346.21 lbs Nio ES8!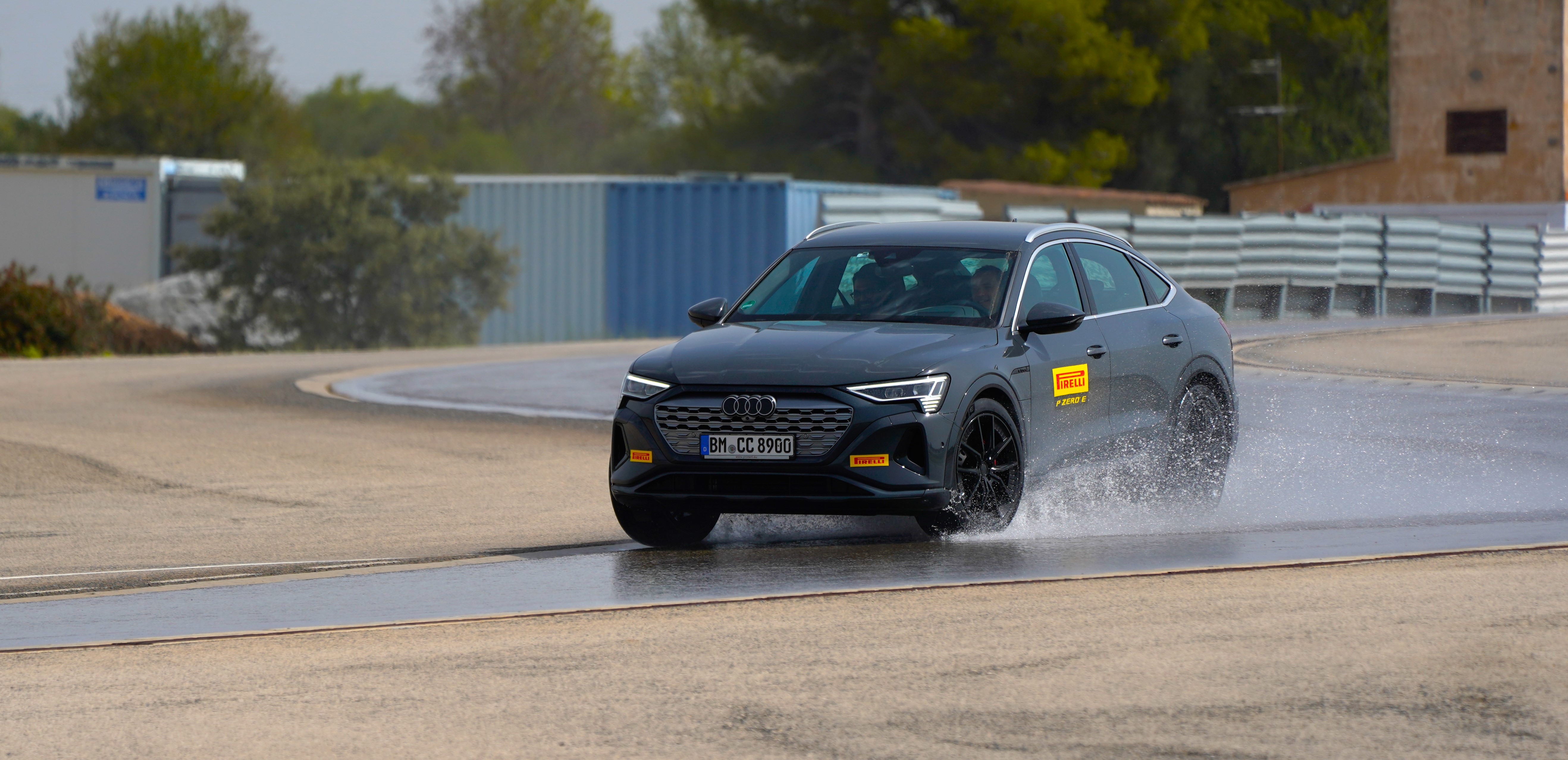 Conclusion
The P Zero E will be available in 17 sizes starting from the second half of 2023. Further adaptations for specific vehicle models are also in the pipeline. With its focus on sustainability, high performance, and technologies tailored for electric vehicles, the Pirelli P Zero E might just set a new standard in the UHP tire market.
Further Tire Information