Continental AllSeasonContact 2 - Launched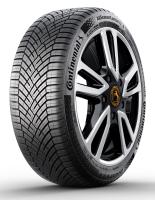 Continental has unveiled its latest all season product, the Continental AllSeasonContact 2. This new all-season tire is a significant upgrade from its predecessor, offering enhanced safety, balance, and efficiency, making it Continental's best all-season tire to date.
The AllSeasonContact 2 is designed to provide the best possible driving control in any weather situation. The tire is compatible with all types of vehicles, including electric vehicles, making it a versatile choice for drivers.
The new AllSeasonContact 2 showcases the significant improvements over its predecessor, the AllSeasonContact. The AllSeasonContact 2 offers a 15 percent increase in mileage, a 6 percent reduction in rolling resistance, and good improvements in dry grip, all while maintaining high safety standards. The mileage and rolling resistance of the AllSeasonContact was already impressive, so this a significant step forward.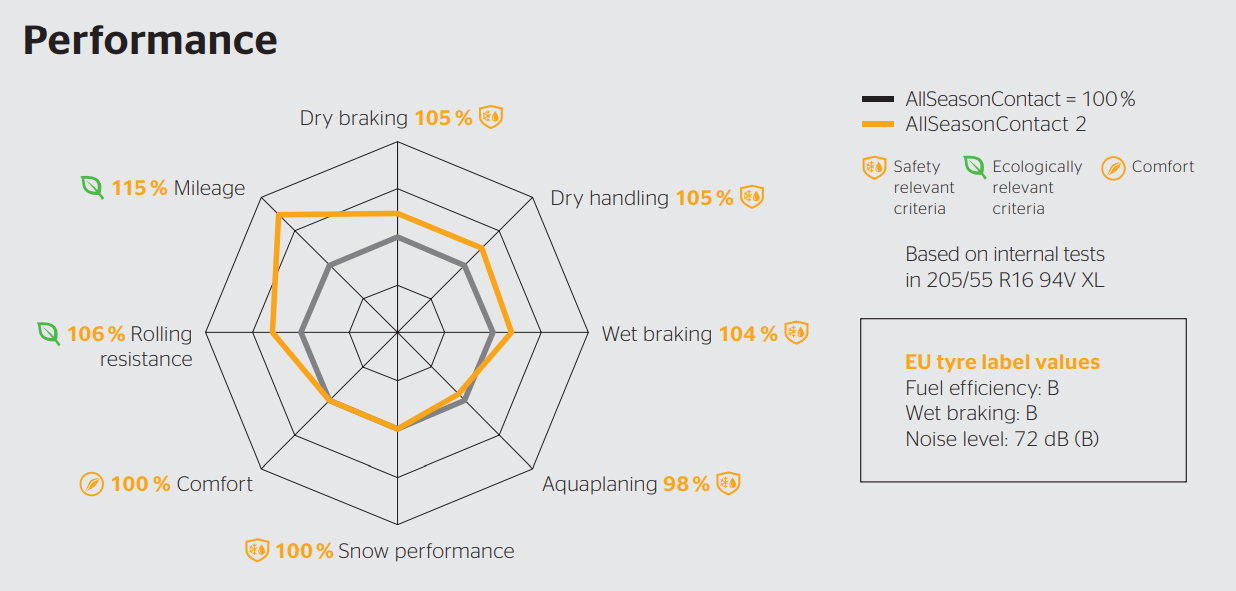 The tire's innovative tread design, featuring a V-shaped pattern with C-shaped tread blocks, creates water channels leading toward the sidewalls of the tire that facilitate drainage. This ensures precise handling throughout the tire's service life.
The AllSeasonContact 2 also benefits from Continental's 'Chili Blend' compound technology. This includes new plasticizers with a high damping effect for secure grip and precise steering response in cold, wintry conditions, and a new polymer composition for good adhesion and short braking distances on both dry and wet roads, even in hot summer weather.
On its EU tire label, the AllSeasonContact 2 achieves a "B" grade in wet braking, rolling resistance and rolling noise. As an all-season tire, it bears the M+S label and the snowflake symbol required for winter use. Its ride comfort, safe snow characteristics and aquaplaning prevention meet the high standards set by its predecessor.
The AllSeasonContact 2 will be available from specialist dealers and garages across the UK from July. Continental will start production of 99 sizes between 15 and 21 inches that will eventually cover 87 per cent of all vehicles on the market including most electric vehicles such as the Tesla Model 3, VW ID.Buz and CUPRA Born. The AllSeasonContact 2 will also have a ContiSeal option on selected sizes.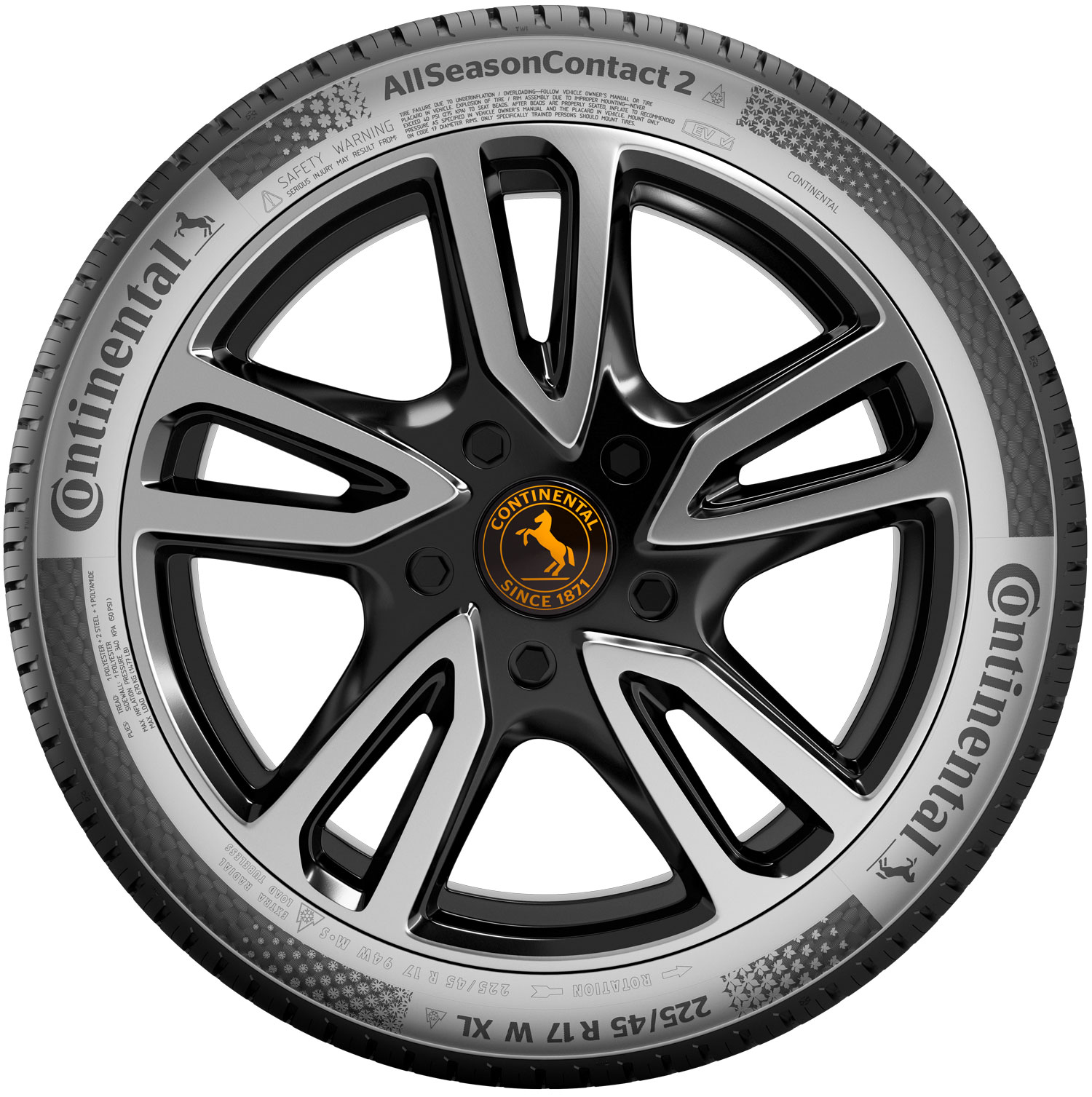 In conclusion, the AllSeasonContact 2 looks to be a significant improvement over its predecessor, offering enhanced safety, balance, and efficiency. Its innovative design and advanced technology make it a reliable and eco-friendly choice for drivers, ensuring a smooth and comfortable driving experience in any weather.
As always, Tire Reviews will try and be amongst the first to test it later this year.
Further Tire Information