Bridgestone Turanza All Season 6 - Launched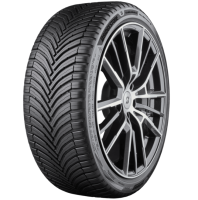 Bridgestone has just unveiled its latest premium product: the Turanza All Season 6. This all-season tire is designed to redefine year-round performance and safety for both electric and gas-powered vehicles for the Bridgestone brand.
One of the key improvements Bridgestone have made with the replacement to the Bridgestone WeatherControl A005 EVO is the braking performance across all weather conditions. The independent automotive testing institute, TÜV SÜD, confirmed its best-in-class wet braking ability and impressive dry and snowy condition performance. When tested against other leading brands like Michelin, Continental, and Goodyear, the Turanza All Season 6 consistently demonstrated great results.
The tire's snow performance is worth highlighting. According to TÜV SÜD, it showcases strong capabilities in snow traction, braking, cornering, and handling. This performance, coupled with its 3PMSF marking, confirms its readiness to tackle winter challenges with ease.
The Turanza All Season 6 also excels in mileage, displaying a 20% improvement compared to its predecessor, the Bridgestone Weather Control A005 EVO. This increased efficiency adds to the tire's overall value, making it a cost-effective choice for drivers looking for long-lasting performance.
Bridgestone has integrated its cutting-edge ENLITEN technology into the Turanza All Season 6. This means the tire features an optimised pattern design and a new compound. These improvements enhance the tire's asphalt contact, water evacuation, and snow trapping capabilities, providing a balanced performance across varying driving conditions and make it suitable for EVs.
It's also important to note the growing trend towards all-season tires, a segment now representing 21% of the European market. Bridgestone's Turanza All Season 6 launch comes at a time when drivers are increasingly valuing the convenience and versatility of all-season tires.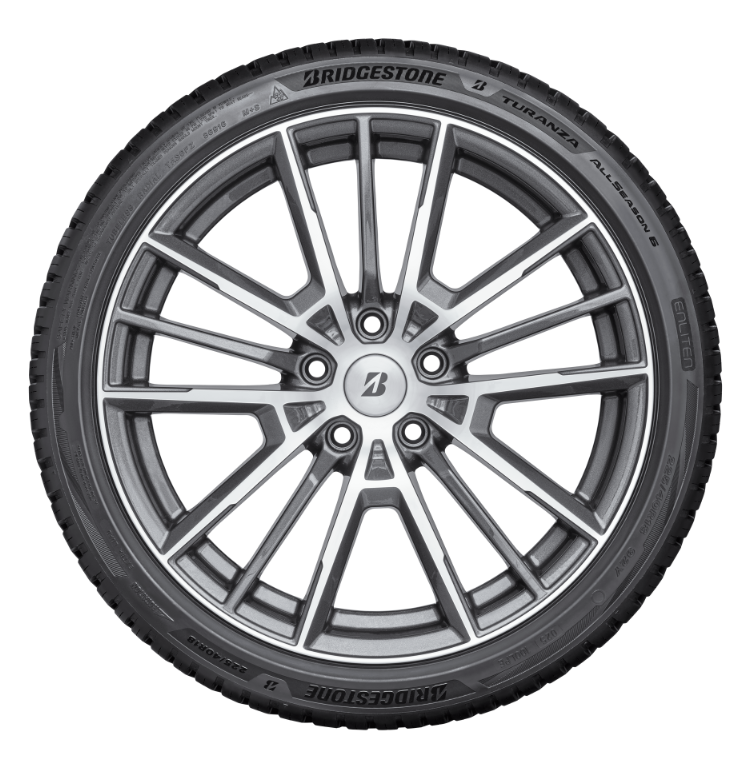 As for availability, the Turanza All Season 6 will be offered in 85 sizes, covering an impressive 96% of high-rim demand in the all-season segment. This wide range of sizes ensures that a majority of drivers will be able to take advantage of Bridgestone's latest tire.
To understand how the Bridgestone Turanza All Season 6 stacks up against its competitors, we've compiled data from TÜV SÜD's independent testing. The table below compares the Turanza All Season 6 with the Michelin CrossClimate 2, Continental AllSeasonContact, and Goodyear Vector 4Season Gen3 across four key parameters: wet braking, dry braking, snow braking, and overall snow performance.
| Tire | Wet Braking (80-20 km/h) | Dry Braking (100-0 km/h) | Snow Braking (40-5 km/h) | Snow Performance (Average Rating in %) |
| --- | --- | --- | --- | --- |
| Bridgestone Turanza All Season 6 | 27.2m | 38.6m | 17.3m | 100% |
| Michelin CrossClimate 2 | 31.4m | 37.8m | 17.1m | 101.5% |
| Continental AllSeasonContact | 28.3m | 41.3m | 18.0m | 95.8% |
| Goodyear Vector 4Season Gen3 | 28.9m | 42.3m | 17.5m | 96.4% |
In conclusion, the Bridgestone Turanza All Season 6 is a versatile tire, designed with a keen focus on enhanced safety and performance. Its braking, snow handling capabilities, and improved mileage make it a strong contender in the all-season tire market, catering to the diverse needs of drivers worldwide. 
We look forward to testing it as soon as possible.
Further Tire Information